return to BUNNYRABBIT.com

return to medications/vitamins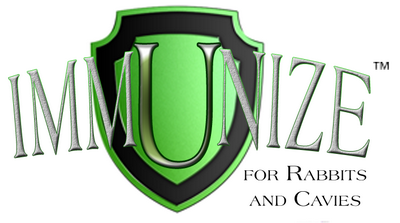 IMMUNIZE: OXY-GEN'S PREVENTATIVE TECHNOLOGY

BECAUSE HEALTH MATTERS!

• SPEEDS HEALING AND RECOVERY
• BOOSTS IMMUNE SYSTEM
• FIGHTS VIRAL/BACTERIAL INFECTION
• CONTAINS BETA GLUCANS
• SAFE, NATURAL AND DRUG-FREE
When your animal goes off feed, Immunize™ paste brings them back faster! It's a more direct method of delivery than our pelleted Immunize™.
A strong immune system is essential to good health and vigor in all animals, but rabbits are especially prone to sickness and disease.
Immunize for Rabbits and Cavies reduces the extreme stress experienced as a result of transporting and shipping. Feeding during a show helps your rabbit with the stress of a multiple table show keeping them ready for every judge!
It also directly reduces naturally the risk of bringing home an unwanted illness from a show that can infect your entire herd.
Download the Immunize paste for Rabbits flyer
INGREDIENTS
Vegetable Oil, Magnesium Oxide, Salt, Silica Aerogel, Wheat Germ Oil, Vitamin E Supplement, Glycerin, Calcium Carbonate, Potassium Chloride, Monosodium Phosphate, Sugar Cane Extract, Lactobacillus acidophilus, Yeast Extract, Natural and Artificial Flavors.
GUARANTEED ANALYSIS
| | | |
| --- | --- | --- |
| Crude Protein, min | | 64.00% |
| Calcium, min | | 0.75% |
| Calcium, max | | 1.25% |
| Phosphorus, min | | 0.35% |
| Magnesium, min | | 6.00% |
| Potassium, min | | 0.80% |
| Chloride, min | | 3.70% |
| Salt, min | | 4.50% |
| Salt, max | | 5.50% |
| Vitamin E, min | | 370 IU/10 g |

FEEDING INSTRUCTIONS:
Under 5 pounds — 1.0 cc per head per day
5 pounds and up — 2.0 cc per head per day



1.88 lb

Small breeds: 120 feedings; Large breeds: 60 feedings


---

5.625 lb

Small breeds: 360 feedings; Large breeds: 180 feedings


---

11.25 lb

Small breeds: 720 feedings; Large breeds: 360 feedings


---

25 lb

Small breeds: 1600 feedings; Large breeds: 800 feedings